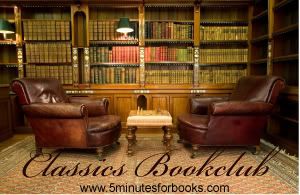 The end of a another quarter? Already? It's time to check my progress on Classics reading for
this challenge
.
I've made a few changes from my original list, but I'm getting there. A few good classics are coming up in book club over the next quarter, too, and that helps. If you click on the link, it will take you to my original review.
The Dark is Rising by Susan Cooper
- a young adult novel about a boy who realizes he has very special powers, it rings of Harry Potter
Much Ado About Nothing
- fabulously comical play by William Shakespeare about two people who refuse to be in love with each other. If you are going to read Shakespeare, this is a GREAT place to start
The Pearl by John Steinbeck
- I was supposed to read Cannery Row, but this one arrived from bookmooch first, so there you go. Hopefully I will still get to it this year because you can't loose with Steinbeck. This one is set in Mexico and is about the consequences of greed. It was a short one :)
The African Queen by C. S. Forester
- I read this one because I loved the movie with Katherine Hepburn and Humphrey Bogart, it's a tale of a spinster and a mechanic making a river journey in Africa (surprise). Classic.