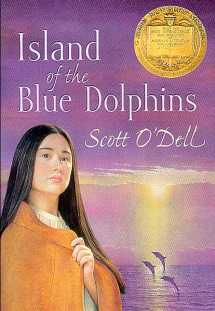 rating: 5/5 from all three of us :)
genre: historical fiction for middle readers
This is a book that I read outloud to my two older children, ages 8 and 6. We LOVED IT. Here's my 8 year old daughter's thoughts:
It's about a girl a girl who is left on an island and she has to survive by herself. She makes her own weapons and she makes her own house that she makes with whale ribs for a fence. They used seaweed to tie the whale ribs together. That was my favorite part. I liked the ending, even though there were sad parts.
From my 6 year old:
I liked about how she made weapons. I liked how she made friends with animals on the island.
I love when a book fits the three of us so well. The story and setting feel expertly researched and authentic. Sometimes, when we had a chapter where we learned the details of Indian life and culture, it reminded me of Little House on the Prairie, especially when we learned how to dry food or make a skirt. There was certainly a lot of adventure, more than you'd think when a girl is living on an island by herself. Whilst reading a part where some wild dogs are having a bloody battle, my son actually gasped and yelled, "THIS is AWESOME!!!"
We all liked how many animals she interacted with - and the animals were the impetus for much of the emotion in the story. During one scene with an animal, I actually teared up as I was reading aloud. Karana (the main character) is tough and resourceful and she has to deal with way too much tragedy. Yet, part of what I liked is how she never sat like a lump and wanted to give up. Things get destroyed? Rebuild. All your food washes away/gets eaten? Collect more. She was a great example to my kids and we had some really interesting discussions about the hard things she deals with. At one point (you'll know when you read it, near the beginning), I worried that maybe it would be a bit too intense, but my kids took it in stride better than I did.
I read my kids the author's notes at the end too and we had a great talk about historical fiction. My kids wanted to know specifically what was real and what wasn't (I can relate to that!) and I could tell them, thanks to O'Dell's great notes. This one was a winner for us :)