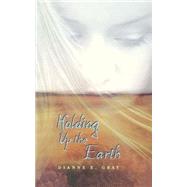 Rating: 5/5
A treasured stretch of land and a lonely 14 year old named Hope lie at the heart of this exquisite story of the ties that bind us to the earth itself and to each other.
Hope has spent her life being shuffled from one foster home to the next - until she finds herself with Sarah. A kind and undemanding woman, Sarah takes Hope to her family's farm in Nebraska where, through a series of letters and journals, we come to know the former inhabitants who also loved that same plot of ground. We meet the teenage girl who helped build the original sod house, a mail order bride's daughter who comes to work the land as a hired hand and others, who found pain and hardship as well as peace and joy, under that same Nebraska sky.
The author deftly captures the voices and tones of these predecessors - I fell into their worlds so deeply that when the story switched back to Hope, I found I'd forgotten her. This isn't meant to imply that Hope's story isn't as meaningful as those who homesteaded there - what struck me about Hope's modern story is the way that Gray has woven these other loves and lives into Hope's experiences as she unknowingly tries to find a place where she truly belongs.
Without getting sentimental or sappy (the end comes right to the edge, but I think she pulls it off), Holding up the Earth deals with the issue of loosing a loved one with a gentle hand, while also inspiring in readers a love of the earth and the power of belonging. Highly recommended for teenage girls, especially.